Welcome back to the Bright Ideas Blog Hop! Hopefully everyone has gotten a bunch of great ideas to use in the classroom. On today's very special webisode I'm going to be sharing DIGITAL BRAIN BREAKS! Now I know what you're thinking, "We already do brain breaks in the classroom." And you're right. You are totally correct and I know you do a terrific job. BUT have you thought about moving those breaks to computers and/or mobile devices so your students can become capable digital learners?
Personally, I think that sometimes brain breaks become a bit plain--so what I've done is combed the entire internet (okay, that might be stretching it) looking for unique treats. I've found some sites that focus on art, music, science, engineering, NASA, and coding and can be utilized for terrific brain breaks.
I've also created a Symbaloo Board where you can find these sites are all in one place. Speaking of Symbaloo, if you've never used this tool you're missing out. It's a great digital resource where you can place websites on tiles and students simply click on them to access a site. It's easy, clean, fast, and perfect for elementary kids.
So follow me down this rabbit hole of digital brain breaks and at the end you'll have a wonderful resource to use in you classroom. Let's go look at this eclectic bunch of sites.
Get your kids to code. Start with a tutorial from Tynker. I've included a couple of different coding tutorials on the Symbaloo board. Coding is an excellent way to have students problem solve (while also learning to code). These tutorials are taken from the Hour of Code that took place in December.
Build Your Wild Self.
Students recreate themselves as wild animals. They have tons of options. (You can see what I was building below) I think I was beginning to creep myself out--which means the kids will love it.
NASA for Kids. Science.
No title for this one, but someone created musical tiles. Students can create different sounds by clicking on titles. Each one has a particular musical note and they can see how it sounds when bouncing off one another. Be warned--this is a very soothing web app and you could end up taking a nap if you listen for too long. I almost have.
Weavesilk is an easy to use art site that mixes symmetry, color, and more to make great art. I made this one below in about 30 seconds. Students will like the artistic styles they create and how easy it is to use. You could also use this in math as part of your symmetry unit!
Flappy Bert. Sesame Street just turned this iOS fad into a fun little online game. Well done. I know it extremely simple and silly, but kid like it.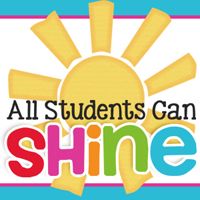 Thanks so much for stopping by and check out these ideas. Make sure you look at the 180+ posts on this too. So. Many. Good. Ideas. Brain. Melting.